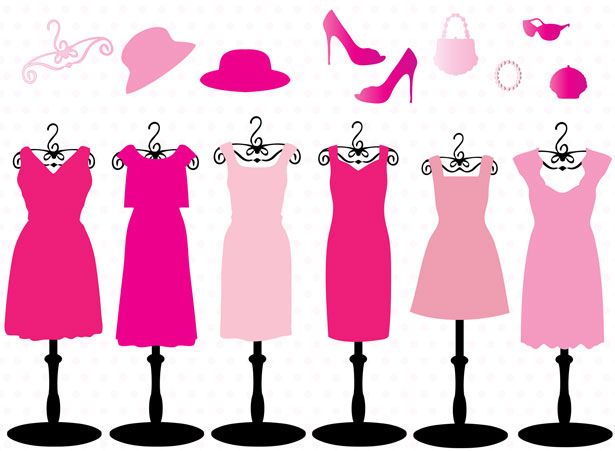 I was given an advanced reader copy of Buffi's Dress Design: Sew 30 Fun Styles: Make it, Own it Rock it to review. This book is written by Project Runway contestant Buffi Jashanmal from season 10 where she placed 12th. I haven't seen Buffi's season of Project Runway, it's one of those shows that I'll watch if it's on, because I can never remind the schedules of any of the show's I like. I'm not a professional seamstress by an means, but I have sewn some clothing items. Okay I'll admit they were for my Barbie dolls, but it counts as sewing right?
Buffi's Dress Design is described as a fun, hip and easy-to-follow guide to create custom patterns from three basic dress shapes. These shapes are the sheath, the shift and princess seam. As the titles states, there are 30 fun styles to choose from.
The layout is bright and eye catching with watercolour accents. I feel that the dresses are aimed at people on a beginner to beginner-intermediate sewing level as it explains basic concepts such as common fabrics and what you'll need in your tool kit. Jashanmal also explains five different body types and what type of dress design looks best on them.
Don't expect to get a design for a fun frock that you could find in Vogue, as the styles that Buffi designed are all very basic. Some of the design changes aren't that major from the basic shape that she gives, like one is just adding a stencil to the hemline or adding studs to the neckline. The book doesn't have the actual patterns, you'll have to draw them yourself. The last time I tried to draw a pattern, it did not vaguely come out as it was supposed to. It does however explain how to draw the patterns.
My favourite styles would be the Tinker, Tailor, Sew a Sailor, the Flirty Flare, the Belle of the Ball and Sweetheart Sundress. Jashanmal also models many of the designs and will feature on the final cover.
It's a straight forward book that is best aimed for women who want to learn to sew and make their own frocks. I know it's a craft book, but I feel that sometimes it lacks personality and feels like it's just a manual. I'm hoping to try out one of the designs, but due to time constraints it may not seem likely. I give this book a rating of 3 out of 5.
You can pre-order
Buffi's Dress Design: Sew 30 Fun Styles: Make it, Own it Rock it
from
Amazon
. It's due for release on 8 January 2014 so if learning how to sew is on your New Years Resolution list, you'd might want to consider picking this up.
I have another 14 books to review, so remember to pop by again. Till then, connect with me on these social networks:




Image source:
Public Domain Pictures